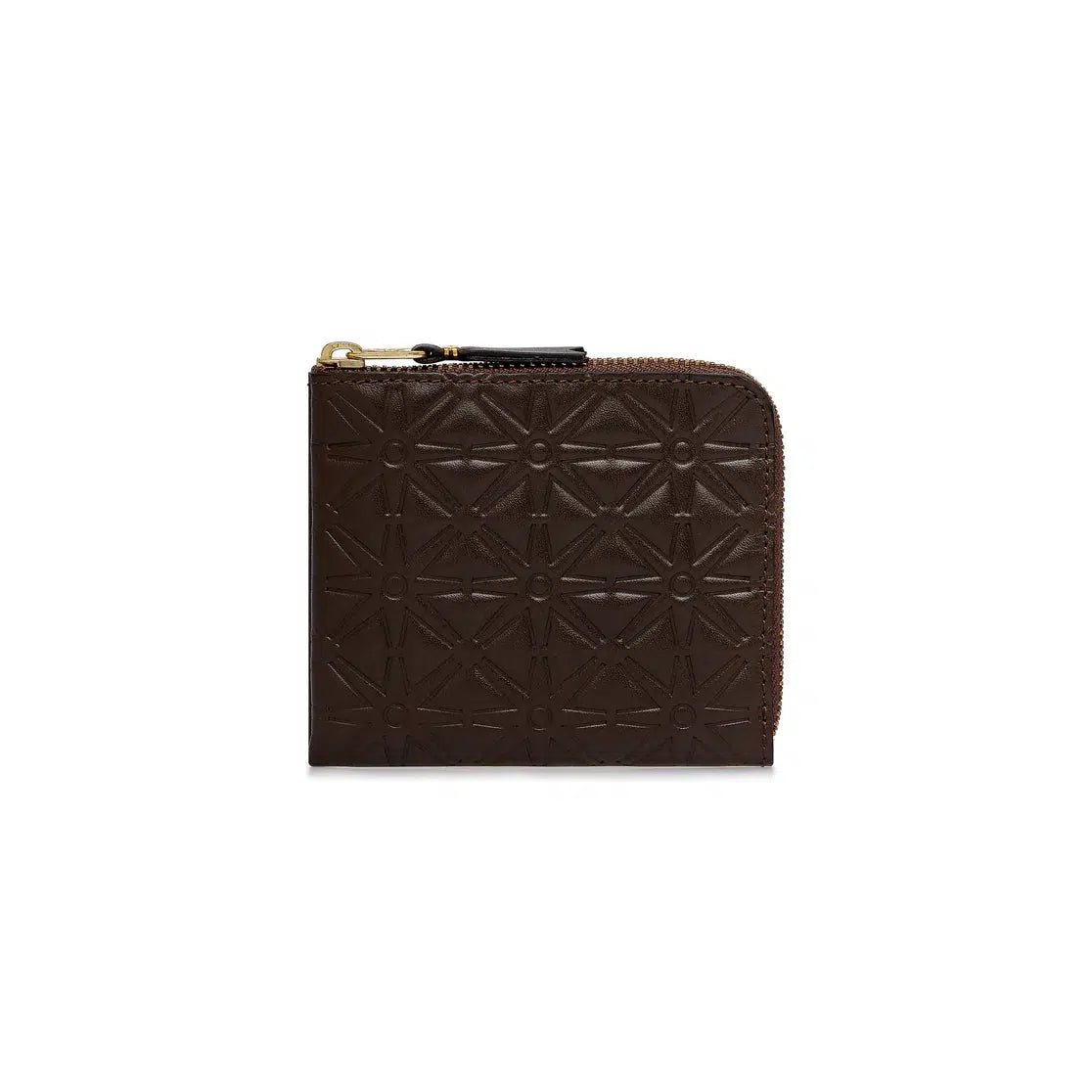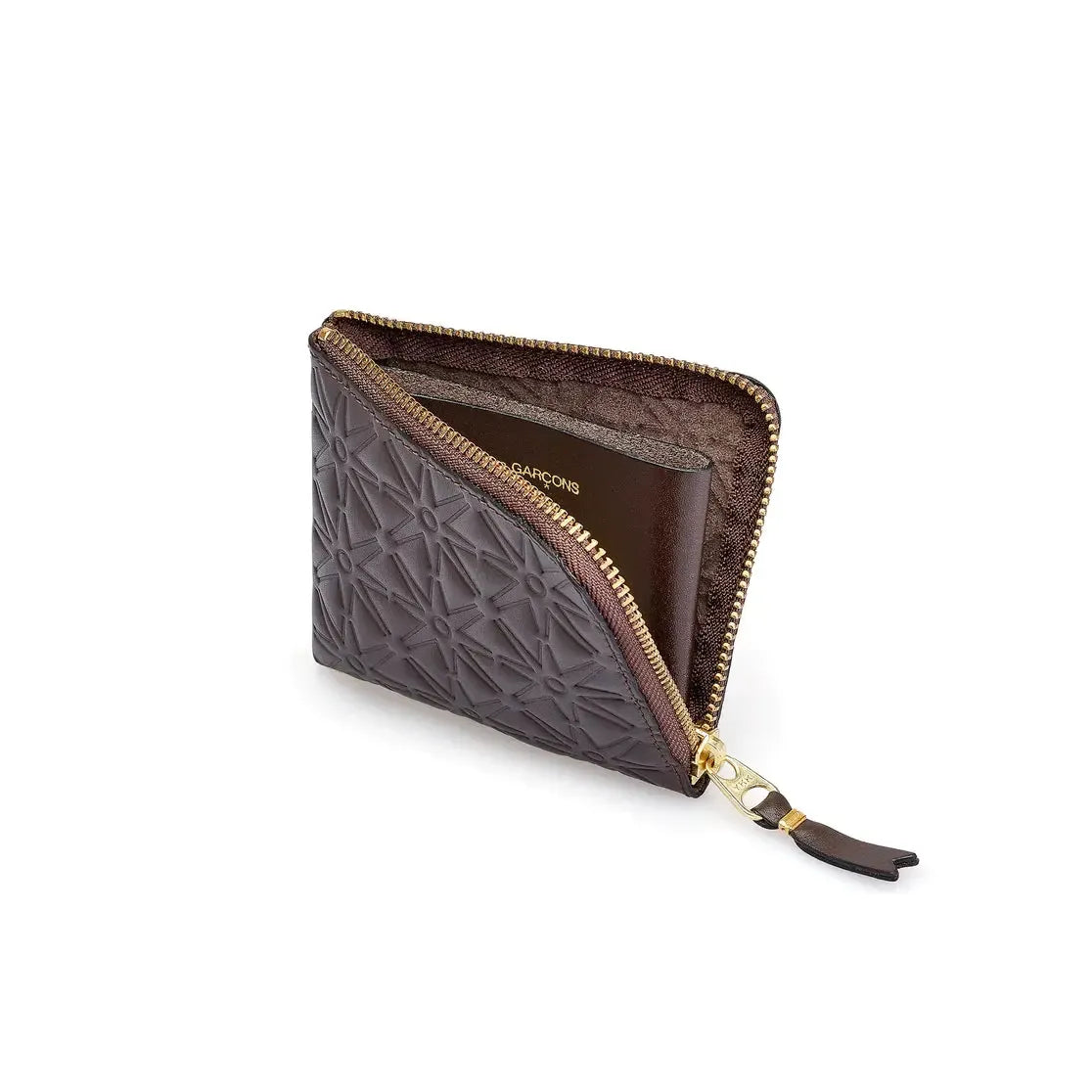 The Comme des Garçons Wallet SA310EA Wallet in Brown. The embossed line in brown leather offers a compact corner zip that features an internal soft coin pouch for versatile storing options. Finished with gold hardware and embossed with a gold Comme des Garçons logo inside. 
Key Features: 
Embossed Group Wallet.
110mm x 95mm 
100% Cowhide 
Made in Spain
The Comme des Garçons Wallet SA3100EA Wallet in Brown. As is with everything CDG these wallets offer a distinct look without any compromise on quality.
UK £5.99 (Free on orders over £200)
EU £24
US £25
International £35